Melaka Chief Minister's Department
Welcome to the Public Complaints Management System (SISPAA) of the Melaka State Government.
We accept public complaints and suggestions to be registered into this system.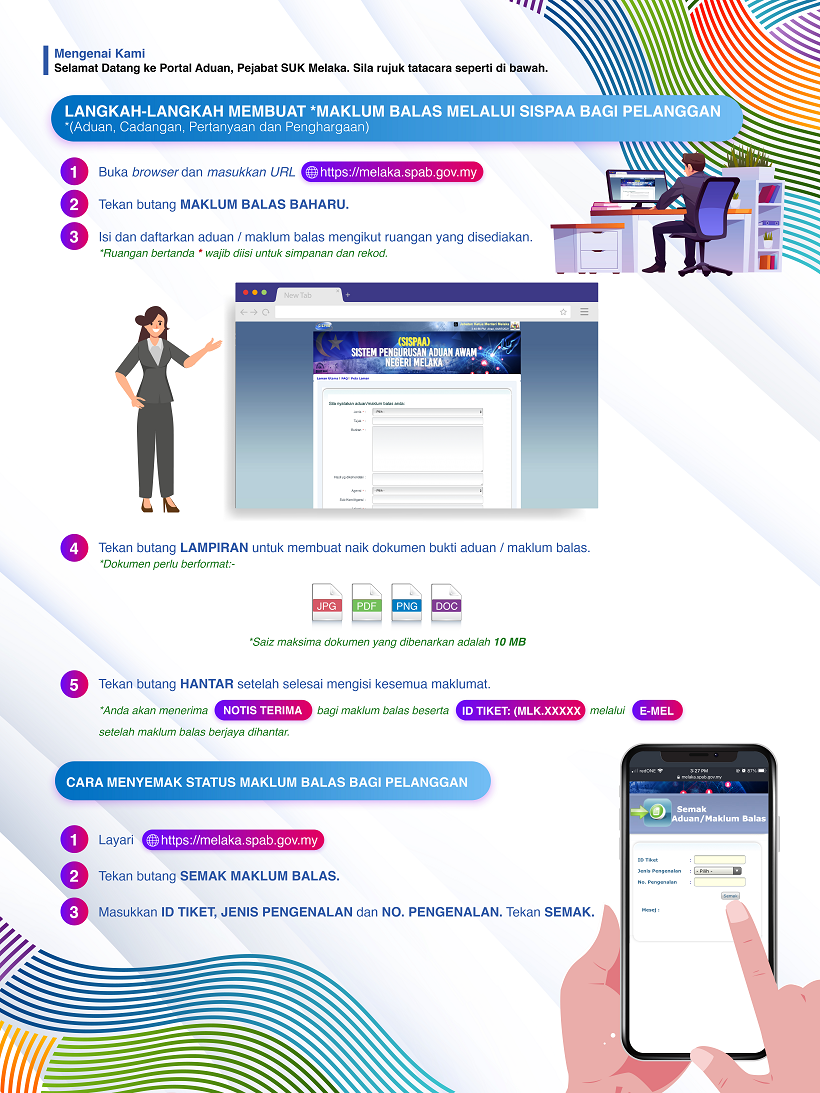 Any questions can contact:

Corporate Communication Division
Melaka Chief Minister's Department
Level 3, Laksamana Block
Seri Negeri Complex,
Hang Tuah Jaya,
75450 Ayer Keroh,
Melaka.
Telephone: 06-333 3333 extension 7239
No. Fax: 06-232 8449
Disclaimer | Privacy & Policy
Copyright © 2008 Biro Pengaduan Awam
Recommended 1024 x 768. Internet Explorer 9 and above, Mozilla Firefox, Google Chrome.